Town, State: Chrudim, Czech Republic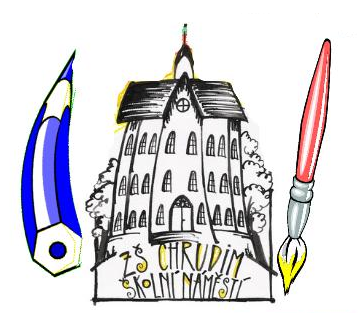 Name of the school: Elementary School Chrudim
Principal: Mgr. Martin Vykydal
Web: www.zsskolninamesti.cz
Email: vykydal@zsskolninamesti.cz
GSM:+420 604 839 680
About the school:
Our school is located in the middle of the historic city centre and consists of three separate buildings. The school buildings are among the oldest ones in Chrudim. We are studying under the program "For Broad Life Horizons" that creates a pleasant school atmosphere. A high quality education and knowledge are passed on to all of us by good teachers and that is why we like it here. Nice ceremonies for first grade pupils and for the leaving ninth graders are held in the beautiful setting of the Baroque Sculpture Museum. The history surrounds us from all directions and we try to fulfil the saying that Chrudim is the Athens of Eastern Bohemia.
Education: Mgr. Ivana Dědková
Theme of the lecture: Baroque through the eyes of children
Children involved in the project (4. B class):
Petr Boňatovský, Viktorie Doležalová, Patrik Farda, Viktorija Hafynes, Mia Isabela Hernandez, Michaela Hlavatá, Milan Hrouda, Filip Jirásek, Kateřina Kalvodová, Jan Kaplan, Kristýna Kolářová, Tereza Korečková, Denisa Kořínková, Jakub Kváč, Pavlína Labuťová, Lucie Malinská, Adéla Marečková, Marta Miková, Eliška Mrkvičková, Andrea Petríková, Nikola Plitzová, Tomáš Poborský, Natálie Sekerová, Martin Slanina, Daniela Stará, Robert Tinz, Rozálie Višková, Matěj Vojta, Barbora Zobáčová
Labels of childrens works:
A smiling angel, Lucie Malinská, 9 yrs.
The square in Chrudim, Daniela Stará, 10 yrs.
Town Hall in autumn, Patrik Farda, 10 yrs.
Before storm, Michaela Hlavatá, 10 yrs.
Plague Column, Rozálie Višková, 10 yrs.
Plague column with the town hall, Kateřina Kalvodová, 10 yrs.
Childrens pictures:
Photos from the school: